CircularSeas in brief
CircularSeas aims at the promotion of the Green Economy in Atlantic Area, as a means 1) to adapt and diversify economic activities fully tapping Green Growth potential and 2) to reduce the environmental impact in the ocean.
Turning Ocean Plastic Waste into Green Products for Maritime Industries
Overall Objective is to promote the development of ecoinnovative or green products, parts and components by 3 Maritime Industries, by the combination of 3DP technology and the use of recycled ocean plastic waste and new biodegradable, renewable and high performance polymers.
Fostering green growth, eco-innovation and environmental efficiency
Approach
Ocean and Maritime Industries linked plastic pollution is a reality that needs a solution. Green or Circular economy is called to be the key to revert it.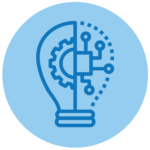 Main Objectives
Promotion of green economy in the Atlantic Area through the development of eco-innovative products, parts and components by maritime industries;
Uptake of an advanced manufacturing technology, 3D printing.
Issues to be solved
Ocean Plastic Waste, as well as Maritime Industries generating plastic wastes reduction.
The adoption of new technologies, like 3d printing; Revitalization of economy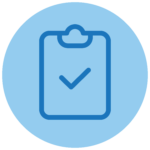 Expected Results and Impacts
– Increase the collection and valorization of Ocean Plastics Waste; – Reduction on the use of plastic based parts in the Maritime Industries; – Diversification of economic activities linked to Green Growth.